Pleas join us in November 2022 for:
Community Day
Connected Circularity 2022

Circling Back 2019-2022
Designing, Safeguarding, Accelerating and Scaling for the Circular Bio-economy
Tuesday 22 November| Omnia, Wageningen Campus
Save your seat to hear from the results and take-aways of the Wageningen University & Research Investment theme Connected Circularity flagship projects. Running between 2019 – 2022, over 50 researchers from all WUR Science Groups have collaborated to generate new insights on:
How to create a circular design from the start and not as an afterthought while creating living communities and new ways to use bioresources in an urban environment
How to ensure that circularity does not jeopardise health and safety for environment, animals and humans alike
How

to

accelerate bio-economy initiatives through multi-actor collaboration
How to tackle trade-offs for circularity that occur across different scales (local – regional – national – global) and to bring balanced decisions to the table of business and policy makers
During this interactive afternoon you will have ample opportunity to hear, learn and share. Also, you can contribute to an integrated and sustainable bio-economy with researchers, policy makers and business representatives alike.
Join us in the handover of our main results to high-level representatives. Participate in our deep-dive sessions. Contribute to identify complementarity, take-aways and next steps from the different stakeholders involved. 
There is an option to join the plenary sessions online.

Click here to register
 
We are looking forward to welcoming you at Omnia, Wageningen Campus on 22 November 2022 at 12.00!
Kind regards,
Imke de Boer, Hilke Bos-Brouwers, Tamara Metze-Burghouts, Bjorn Berendsen and Jan Broeze
Connected Circularity Day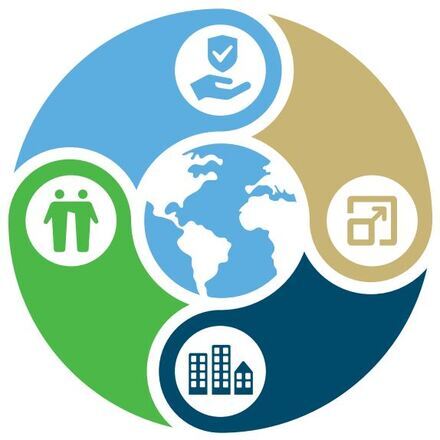 Registration website for Connected Circularity Day
Connected Circularity Dayevents@wur.nl
Connected Circularity Dayevents@wur.nlhttps://event.wur.nl/connected_circularity_day
2022-11-22
2022-11-22
OfflineEventAttendanceMode
EventScheduled
Connected Circularity DayConnected Circularity Day0.00EUROnlineOnly2019-01-01T00:00:00Z
Wageningen University & ResearchWageningen University & ResearchDroevendaalsesteeg 4 6708 PB Wageningen Netherlands