Community Day KB34
Circular and Climate Neutral Society
1 November 2022
This years' community day is an 'old meets new' gathering as the core projects from the start of the programme three years ago will soon finish and new projects that will run in the last two years of the programme are to kick off soon. It is the day for the KB34 community of researchers of the core projects, cofi projects and strategic positioning projects to exchange ideas and enhance collaborations within and between the programme themes.  
The morning part has plenary sessions, with presentations, pitches and panel.  In the afternoon there are sessions on the thematic clusters. Project leaders will receive an email in September with some guidance about the required preparations which includes having a meeting with the other project leaders from their (sub)Theme(s) in advance of the Community day to make together a poster to warm up the discussion.
All participants, so researchers of the core projects, the cofi projects and of the strategic positioning projects are asked to indicate in the registration form their interest for the sessions that are in parallel.  Members of the KB core team and the project leaders of the strategic positioning projects will have tasks as rapporteur for the harvest session at the end.
Looking forward to an inspiring and interactive day discussing transitions to living in a circular and climate neutral society!
KB Core Team Contact:       Christine Bunthof
Logistics Contact:               Jonna Termorshuizen
Registration Contact:           events@wur.nl
Community Day KB34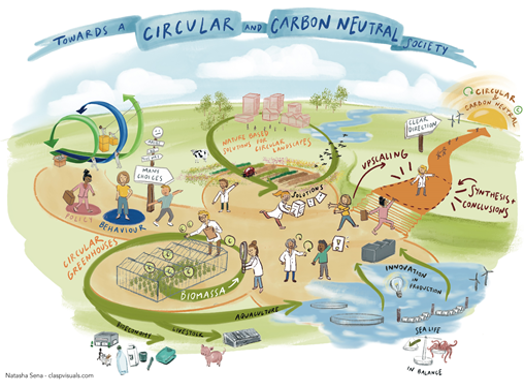 Registration website for Community Day KB34
Wageningen University & Researchevents@wur.nl
Wageningen University & Researchevents@wur.nlhttps://event.wur.nl/community_day_kb34_2022
2022-11-01
2022-11-01
OfflineEventAttendanceMode
EventScheduled
Community Day KB34Community Day KB340.00EUROnlineOnly2019-01-01T00:00:00Z
Wageningen University & Research (Omnia)Wageningen University & Research (Omnia)Hoge Steeg 2 6708 PB Wageningen Netherlands