Speakers Bio
x

x

x

Ms Irene Hoffmann is the Secretary of the Food and Agriculture Organization of the United Nation's (FAO) Commission on Genetic Resources for Food and Agriculture. Between 2002 and 2015, she was Chief of the Animal Genetic Resources Branch and Chief of the Animal Production Service in FAO, and acted as Secretary of the Intergovernmental Technical Working Group on Animal Genetic Resources. Irene is an agricultural scientist with a Ph.D. from Hohenheim University and an MSc from Göttingen University. Between 1994 and 2002 she was assistant professor at the Institute of Livestock Ecology, Giessen University, where she coordinated international and interdisciplinary research programmes. Earlier in her career she worked in development (GIZ, Africa), as scientific editor, and for development NGOs. She has organized international policy and technical conferences and published extensively on scientific and policy topics, and she has served in various advisory committees and review panels.

x
x

x

x

x
x


Mr Rutger Groot (1965) is a Dutch national living in the Netherlands. He is married to Carolijn Ploem who is on the Board of Directors or RadboudUMC Nijmegen, and has two kids (17 and 19).

Mr. Groot holds degrees from the University of Buckingham, Erasmus University Rotterdam and INSEAD Fontainebleau. He worked in various international management roles in insurance and agricultural finance in Africa, Asia and Latin America for Rabobank before joining East-West Seed.

East-West Seed (EWS) is a vegetable seed company. Its mission is to improve smallholder farmers livelihoods. Originally set up in Southeast Asia to give local smallholder farmers access to the merits of breeding science, the company is now servicing around 20 million smallholder farmers across 60 countries with 5,000 employees. Through these smallholder farmers, EWS has enabled access to nutritious vegetables for hundreds of millions.

Whilst serving on the EWS Group's supervisory board and chairing the HR and remuneration committee, Mr Groot also leads the EWS Knowledge Transfer Foundation in its rapid global expansion of its smallholder farmer training programs.

x

x

Mr Hank Bartelink (1963) has been director of the LandschappenNL foundation over the past 15 years.
LandschappenNL is an alliance of provincial nature conservation organizations, together owing and managing over 110.000 hectares of nature reserves (including forests), estates, and arable land. LandschappenNL takes care of the interests of the provincial organizations at the national level (lobbying, networking). Hank is also member of the (Dutch) Board for Plant Varieties, and board member of a number of smaller foundations on nature conservation and/or forest management. He holds an MSc-degree and a PhD-degree from Wageningen University (forestry, production ecology). Earlier in his career he worked nearly 20 years at Wageningen University, as an assistant-professor at the dept of Forest Ecology & Management, and as a director of the Wageningen Educational Institute of Environmental Sciences.
Genetic Diversity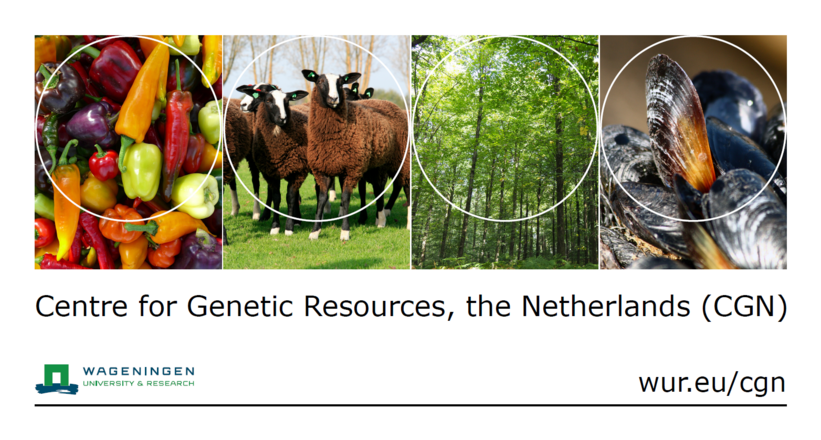 Registration website for Genetic Diversity
Genetic Diversityevents@wur.nl
Genetic Diversityevents@wur.nlhttps://event.wur.nl/genetic_diversity
2023-03-15
2023-03-15
OfflineEventAttendanceMode
EventScheduled
Genetic DiversityGenetic Diversity0.00EUROnlineOnly2019-01-01T00:00:00Z
Wageningen University & ResearchWageningen University & ResearchDroevendaalsesteeg 4 6708 PB Wageningen Netherlands